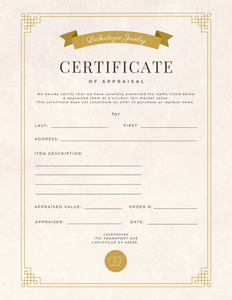 Need your special occasion item appraised? We got you.
Add an appraisal to your purchase of a special occasion item to receive a Certificate of Appraisal. An electronic copy will be sent to the email associated with the order while a physical copy will be added to your purchase when shipped.
Please Note: Appraisals are most commonly used for insurance purposes. A Certificate of Appraisal does not constitute an offer to purchase or replace an item.